I HAVE THE SKY
Taken form our latest album Vargtimman

NEW SONG OUT NOW "VARGTIMMAN"
2020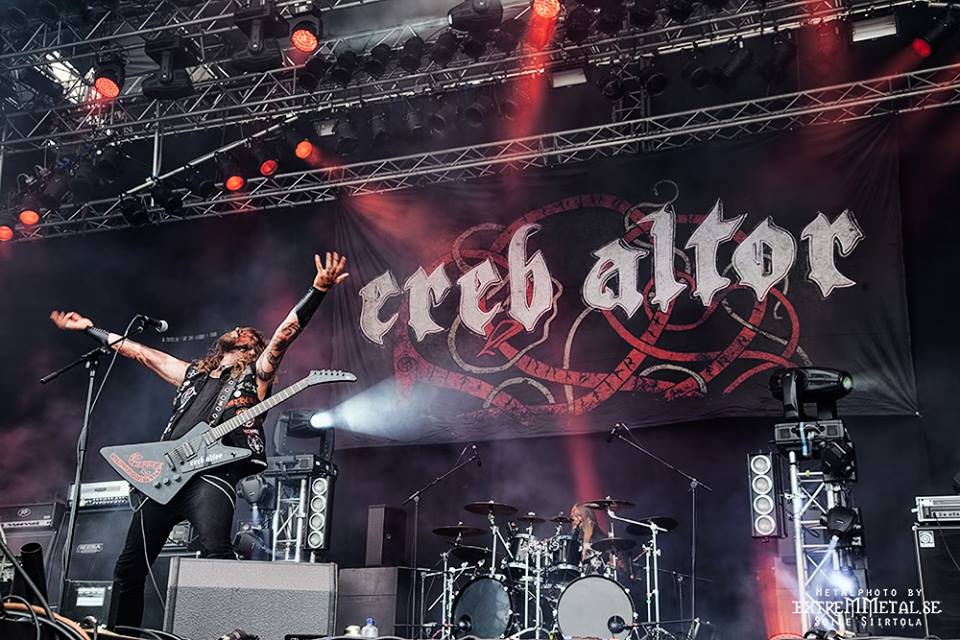 Since 2019, and the release of Järtecken, the world got struck by a global pandemic that stopped live music from happening. This has made it hard for all musicians to promote albums the way we are used to, with tours and festival shows.
But life goes on and creativity needs an output!
Bands all over the world have taken the opportunity to work on new releases.
This includes Ereb Altor!
A new studio album is in the making in our own Studio Apocalypse. 10 new songs have been written.
Drums, bass, guitars and some vocals have been recorded during the summer months.
But, we are probably looking at another year of recording, producing, mixing, mastering and preparations before the release.
Stay tuned for more updates about this, and information of future live shows!
Photo: Soile Siirtola
NEW SONG ONLINE
We present the first single from Järtecken
"With Fire in my Heart…"

NEW ALBUM "JÄRTECKEN" OUT IN SEPTEMBER!
NEW ALBUM "JÄRTECKEN" OUT IN SEPTEMBER!
via Hammerheart Records
A dark omen will emerge from the forests of Scandinavia September 23rd.
Artwork by Kristian Wåhlin
Tracklist
1. Avgudadyrkans Väg
2. Queen Of All Seas
3. Alliance In Blood
4. Chained
5. My Demon Inside
6. Prepare For War
7. Hvergelmir
8. With Fire In My Heart…
9. …And Blood On My Hands
The album will be available on CD/LP/MC/Digital, pre-orders, limited vinyl colors and packages will be announced soon!